Last week the Oromia Tourism Commission, which is in charge of promotion tourism in the Ethiopian region of Oromia, shared on its social networks such as Twitter or Facebook information about a meeting held at the office of the President of the Oromia Regional State, Shimellis Abdissa.
In these posts it is said that the president of the Oromia region, the largest region of Ethiopia, as well as various partners, held a meeting with Google teams related to Arts & Culture and Street View. They shared their support for Street View projects in the region and more.
Google Arts & Culture is a website dedicated to cultural topics, offering a lot of collections that sometimes includes some Street View coverage. This is how anyone can explore many museums and historical landmarks through Street View.
According to the tourism council, Arts & Culture projects are the main focus. This means if Ethiopia gets Street View it will probably be through those projects. Some of them are already planned to be launched in a near future. They will not necessarily include Street View as many collections do not have 360° imagery but only regular pictures.
However it is mentioned that Street View will be a potential next step in the tourism promotion plan for Oromia and the rest of the country. This may include regular Street View coverage but nothing is confirmed yet.
Where would a potential Street View coverage be done?
As said previously the first Street View coverage from Ethiopia would be related to Arts & Culture projects, so places such as museums or natural parks are have the highest probabilities. But in a scenario where Google would plan to add regular Street View to Ethiopa, where it would be done? Nothing can be sure but a few assumptions can be made.
Ethiopia is a large country and unfortunately prone to conflicts, notably in the northern region of Tigray with an ongoing war and also a few pockets of resistance in the west and the south. The Oromia region is located in the southern half which is safer than the north. Consequently this is where the highest probability of having Street View is.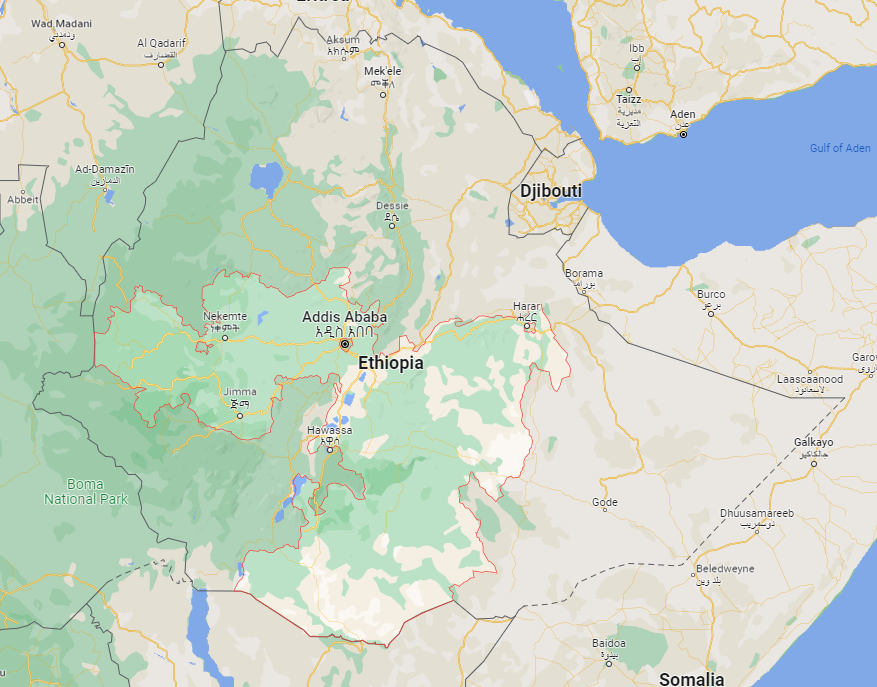 Addis Ababa, the capital, is obviously the place of choice but it is also possible to see Adama and the area between those two towns to be covered, especially the new expressway. Another expressway linking the Addis Ababa – Adama expressway to the town of Hawassa could be covered, however it is currently under construction and only half of it is done, up to the town of Batu / Ziway. Regular roads would take over to extend the coverage to Hawassa.
With this, the coverage would look similar to Uganda's one with the capital and nearby towns linked through expressway along with national parks. This is probably the most realistic scenario as many areas outside of the capital are still affected by conflicts, making it possibly dangerous to travel with expensive equipment. The road east of Addis Ababa, leading to Harar and Jijiga, may be one of the safest possible extensions. This new coverage could use the recently announced new compact camera, but a Trekker is probably going to be used as it allows covering natural parks on foot.
For now it is too early to know if Street View will actually come to Ethiopia. There is still no updates about another African country announced by Google, Rwanda, last year so things can take a lot of time or simply be cancelled especially when a country is subject to conflicts. As usual we will follow the development of this potential new country for Google Street View so be sure to follow us on Twitter, Instagram and join us on Discord to get the latest updates.