On 24th of May Street View turned 15 years-old. Google took the opportunity to make a few announcements.
A new, compact camera easy to move around
The major announcement is a new camera! It is not really a new camera generation but a variant of the existing camera, similar to the Trekker. But this one is even smaller: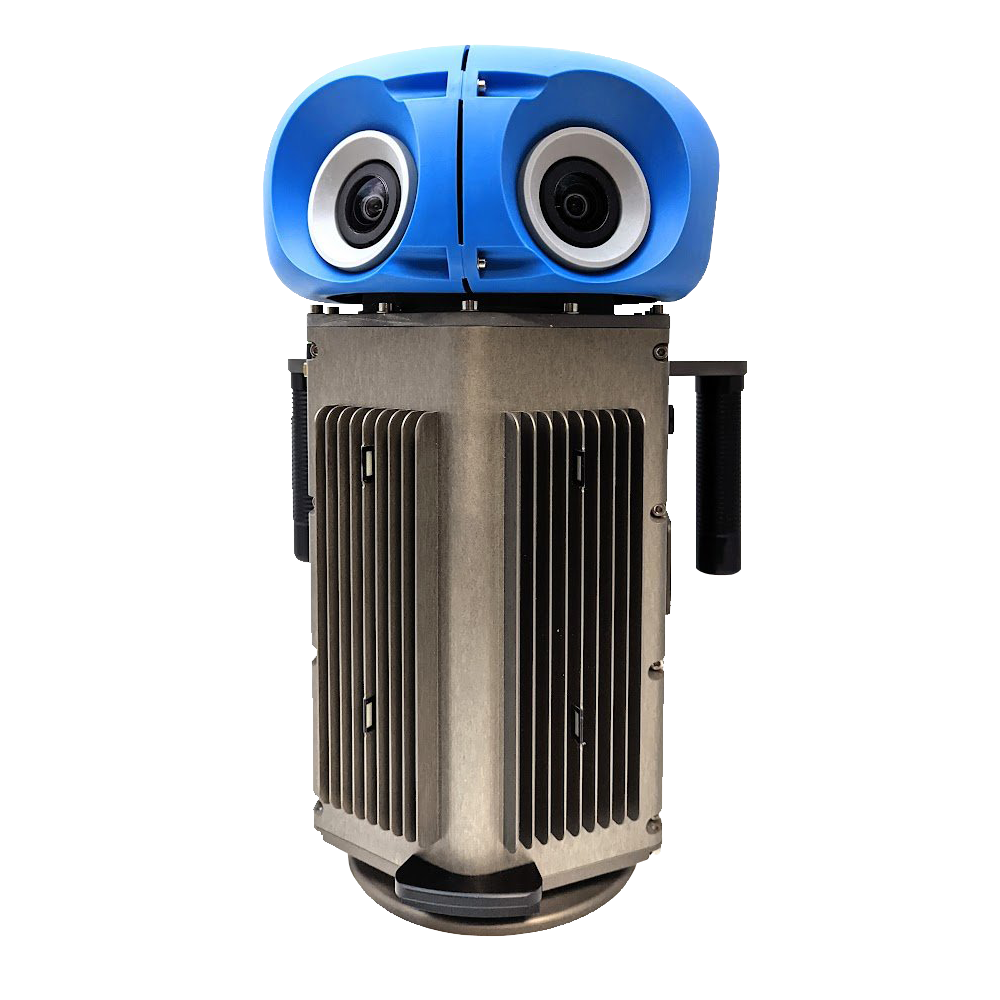 As we can see this camera uses the same blue shell than the other gen 4 cameras. It also shares the same specifications and will produce imagery of same quality. The main difference is the size, as this new camera is quite smaller than the Trekker.
The purpose of this new camera is to be easily shipped and it can mounted on any kind of car. Only a roof rack is needed, something that can already be placed on most of the cars. This allows Google to provide this camera to a large variety of partners all around the world without having them to use a specific model of car.
Ultimately this would allow the addition of Street View coverage in more places, possibly in new countries. Maybe the return of the Trekker Loan Program? This program allowed people to ask Google for a Trekker and was used to cover places such as La Réunion, Curaçao, the Faroe islands, Kyrgyzstan and more. This new camera fits this kind of program perfectly.
In this tweet from Prabhakar Raghavan, an example of setup using the new camera on a small electric vehicle can be seen. Also notice the new sticker that was previously seen on a few Google cars. This new sticker will be very useful as it can be applied to any kind of car, unlike the full car sticker that was only designed for a few specific models.
The new camera is currently under testing around Google's offices in California and is planned to be ready for next year. Maybe imagery taken with it will be published in the next months but usually pictures from testing are not published.
Timeline feature coming to mobile
The other announcement is about the Google Maps application for mobile devices. Currently, when viewing Street View on a phone or a tablet through the application, it is not possible to view the timeline. The timeline allows users to view past images where Google drove its cars multiple times.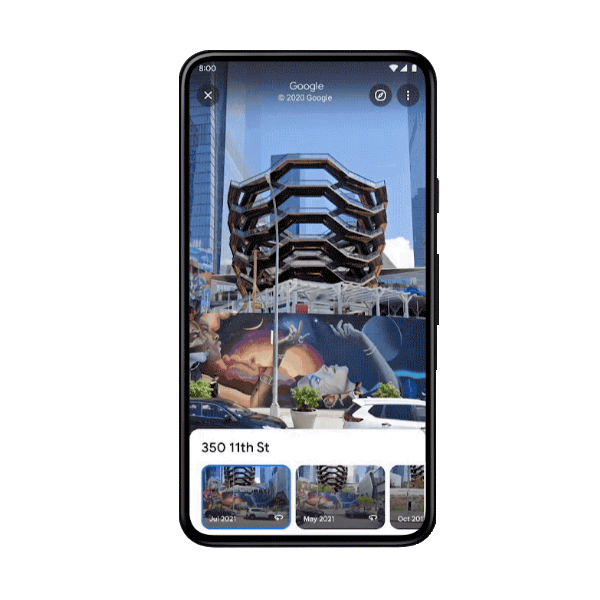 According to Google this feature should be deployed already but it seems the update is not available yet for everyone.
---
Not a lot of announcements, but the new camera's is quite an interesting one. Hopefully this will finally bring new countries and places on Street View. We will follow the deployment of this camera so be sure to follow us on Twitter, Instagram and join us on Discord to get the latest updates!