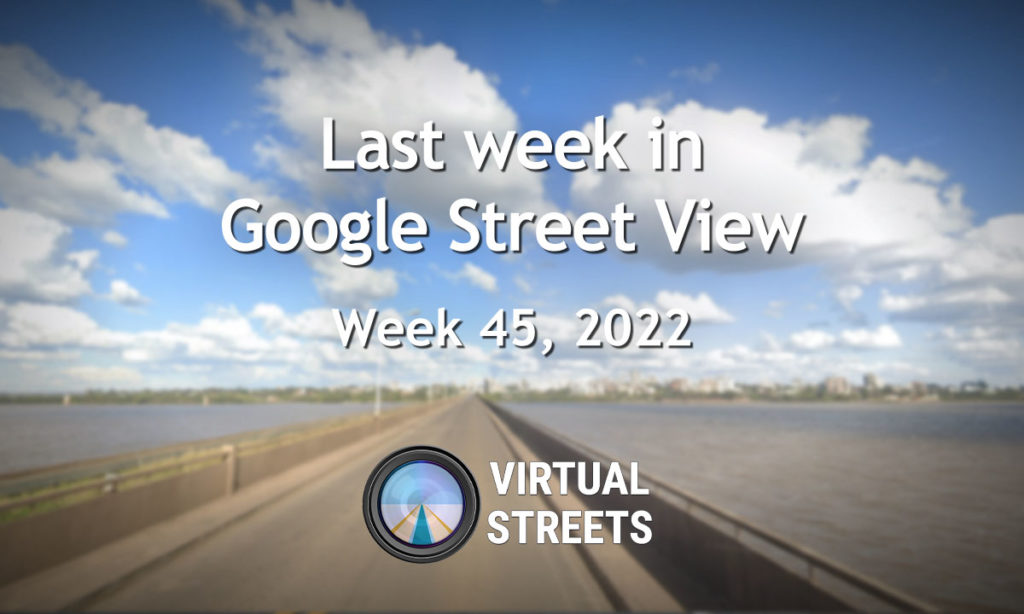 Main Events
November 2022 coverage is now available in Austria, France, the Netherlands, Slovakia and the United States.
The list of future coverage got updated with the following changes:

Removed countries: Croatia, Lithuania, Malta, Romania and Spain
Estonia and Slovenia were extended to November
Greece, South Africa and the United Arab Emirates were extended to December

A car was spotted in the Brazilian state of Acre, which is one of the two remaining states to be stuck with 2012 imagery along with Amapá. Both states now have a car driving there.
Continuous Updates
Last week updates were found in 28 countries. It was a calm week with mostly regular updates and minor additions. Main notable event is the arrival of the first November 2022 coverage in the countries listed above.
In Canada, the route 1 in the Northwestern Territories got added. Unfortunately the GPS data is sometimes incorrect, leading to gaps in the coverage.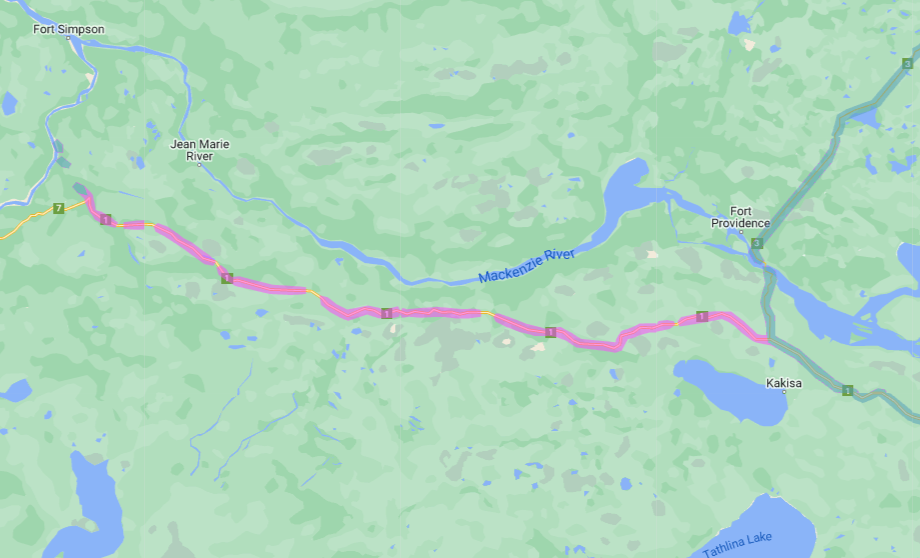 In the Philippines, a new road was added near Marawi City, in the Bangsamoro Autonomous Region in Muslim Mindanao.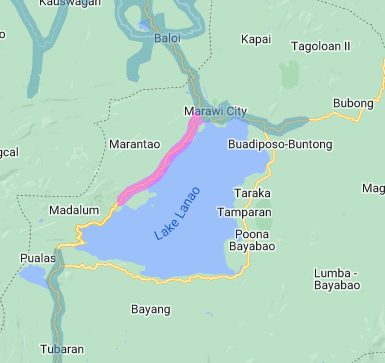 In Brazil the coverage keeps extending slowly on the roads that already started to get covered in the past weeks. For unknown reasons it takes quite a lot of time to become available, making it mostly useless until the coverage gets fully published.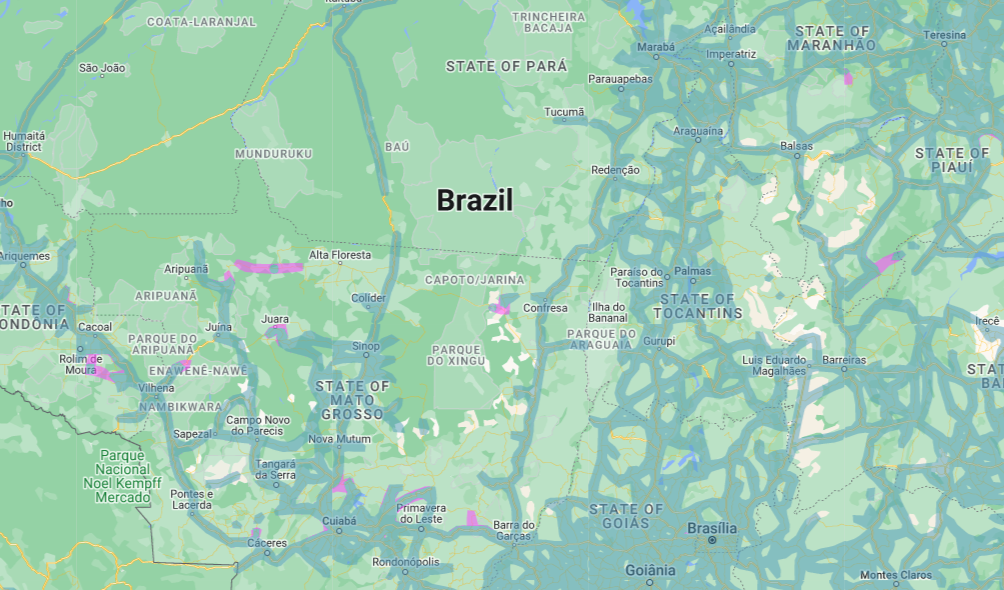 In Turkey, like the previous weeks, new coverage kept extending all over the country. Main areas are the west and the southeastern corner near Syria, Iran and Iraq. Notably, the border road with Iraq got its first coverage, allowing some views of Iraq on Street View for the first since the addition of the Iraqi National Museum in Baghdad 11 years ago.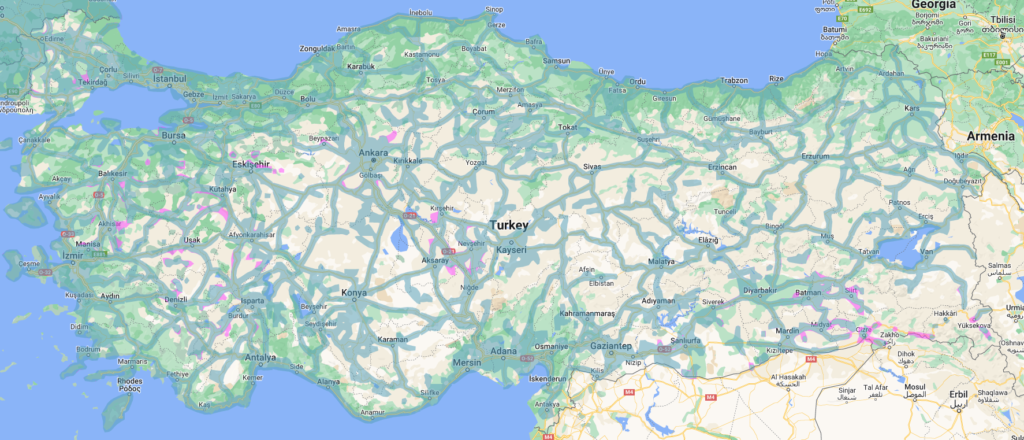 In Sri Lanka, many new roads were added or completed in the past days. In the north more coverage was added to the islands west of Jaffna. Most of the other additions were made in the central part of the country.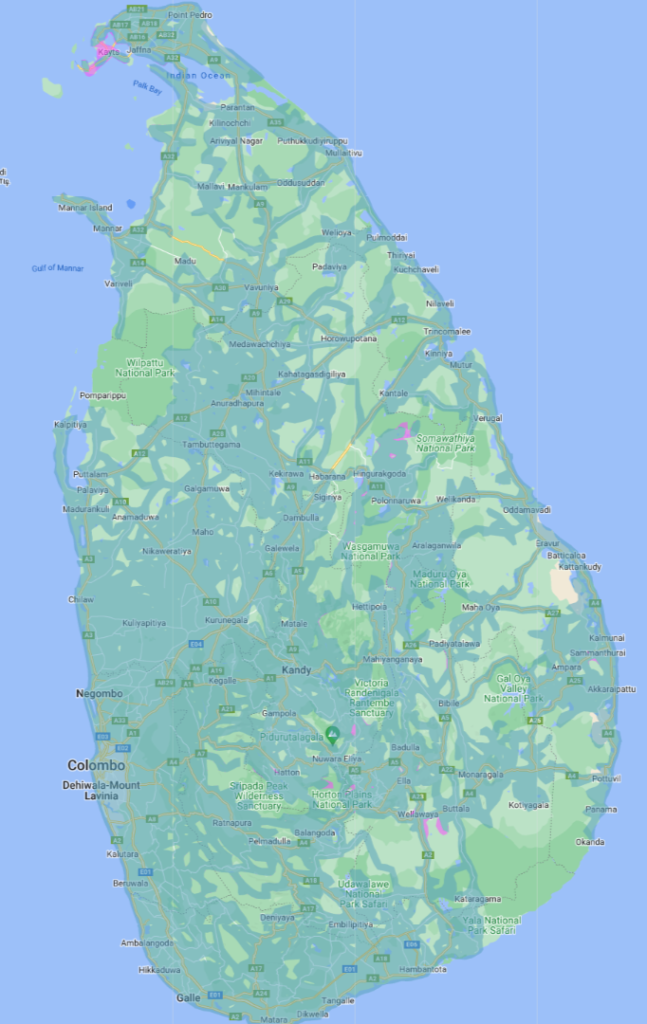 In Indonesia, new and updated roads were published on Tarakan Island in North Kalimantan.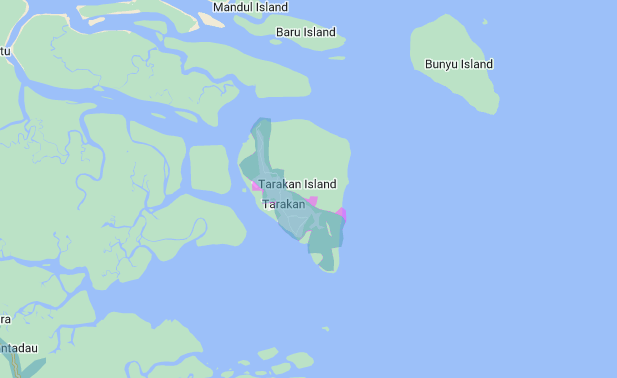 As usual many more countries got new additions or updates:
| Country | Subdivisions |
| --- | --- |
| Argentina | Corrientes |
| Australia | Queensland, South Australia, Tasmania |
| Austria | Carinthia, Salzburg, Styria, Tyrol, Upper Austria, Vorarlberg |
| Brazil | Mato Grosso, Rio Grande do Sul, Rondônia |
| Canada | Alberta, British Columbia, Northwest Territories, Ontario, Saskatchewan |
| Chile | Bio Bio, Coquimbo, Maule, O'Higgins |
| Colombia | Antioquia, Boyaca, Quindio, Santander |
| Czechia | Prague |
| Denmark | Central Denmark, Southern Denmark, Zealand |
| Estonia | Järva |
| France | Auvergne-Rhône-Alpes, Bourgogne-Franche-Comté, Centre-Val de Loire, Hauts-de-France, Normandy, Nouvelle-Aquitaine, Provence-Alpes-Côte d'Azur |
| India | Maharashtra, Odisha, Punjab |
| Indonesia | Central Java, East Java, Lampung, North Kalimantan, North Sulawesi, Riau Islands, South Sumatra, Special Region of Yogyakarta, West Java, West Nusa Tenggara, West Sumatra |
| Italy | Emilia-Romagna |
| Latvia | Ādaži, Dobele |
| Luxembourg | Esch-sur-Alzette, Redange, Wiltz |
| Mexico | Michoacán |
| Netherlands | North Holland, Zeeland |
| New Zealand | Auckland |
| Norway | Rogaland, Viken |
| Romania | Bistrița-Năsăud, Brăila, Brașov, Buzău, Călărași, Constanța, Covasna, Vâlcea |
| Slovakia | Banská Bystrica, Trnava |
| Slovenia | Hrastnik, Laško, Žalec |
| South Africa | Western Cape |
| Spain | Canary Islands |
| Thailand | Chiang Rai, Nan, Pattani |
| Turkey | Hakkâri, Manisa, Şırnak |
| United States | Arkansas, California, Kentucky, Louisiana, Montana, New York, North Carolina, West Virginia |
Note: information is gathered from the community, assisted with tools, as Google do not provide any information: it may be incomplete but should be reliable.
Google Car Spotting
Last week Google Street View cameras were reported 65 times by people from 17 different countries.
A car was spotted driving in the state of Acre, Brazil. With the state of Amapá, Acre is one of the two remaining states to never have received any update since 2012. Now that a car was spotted in both of them, Brazil should have all its states updated with gen 4 imagery, most of them being updated this year. Roraima is the only state to not have 2022 coverage outside of Acre and Amapá.
In Israel the car that was spotted driving around Tel Aviv is still operating around this same city. According to local news Google planned to drive in many parts of the country for a released planned in 2023.
Finally a car was spotted driving in Lima, showing Google still drives in Peru.
| Country | Subdivisions |
| --- | --- |
| Australia | New South Wales |
| Brazil | Acre, Bahia, Maranhão, Pará, Rio Grande do Sul, São Paulo and more* |
| Canada | Ontario |
| Indonesia | Banten, Jakarta, West Java and more* |
| Ireland | Dublin |
| Israel | Tel Aviv |
| Italy | Apulia and more* |
| Japan | Chiba, Shizuoka, Tochigi and more* |
| Mexico | Baja California, Morelos, Sonora, Tamaulipas, Veracruz |
| Peru | Lima |
| Spain | Andalusia, Canary Islands |
| Sweden | Sweden* |
| Switzerland | Vaud |
| Taiwan | Taiwan* |
| Thailand | Udon Thani and more* |
| United Kingdom | England |
| United States | California, Florida, Illinois, Kentucky, Louisiana, New York, Ohio, Pennsylvania, Rhode Island, Texas and more* |
* the subdivision couldn't be identified
Note: information is gathered from social networks and news. Information may be not verified and may include reports older than a week (but never older than one month)