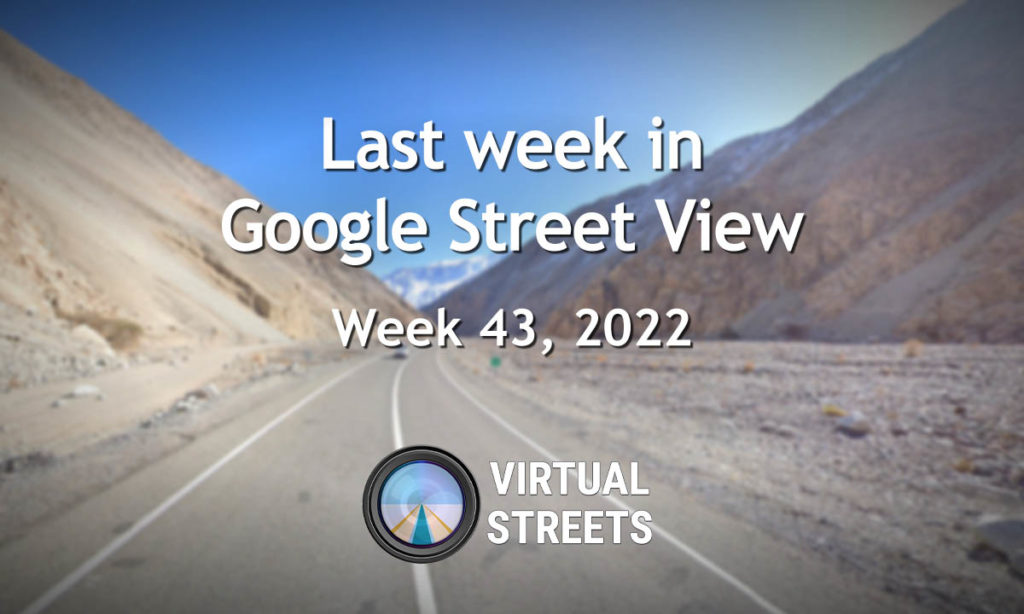 Main Events
October 2022 coverage is now available in Canada, Mexico, the Philippines and South Africa.
No list update happened last week.
Continuous Updates
Last week updates were found in 33 countries.
Chile got updates in the regions, notably the regions of Atacama and Coquimbo. Some regions received their first gen 4 imagery.
In Canada, a new section of the YT-4 was added in Yukon. This complete this road, creating a fully explorable loop all over the territory. The town of Mayo also got updated though a large part of the data is unavailable due to misplaced streets on the map.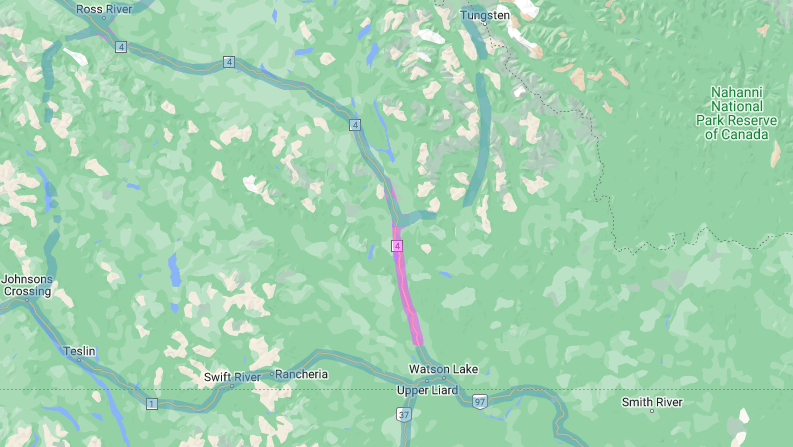 In USA many new roads were added in Nebraska, mostly unpaved farm roads.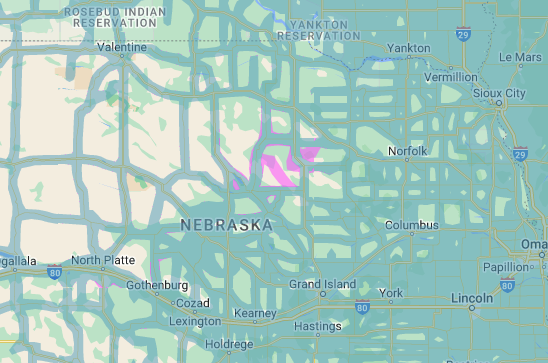 In Mexico the town of Matamoros and its surroundings are finally getting updated with many new roads and streets added. This town at the US border was previously stuck with decade-old gen 2 imagery.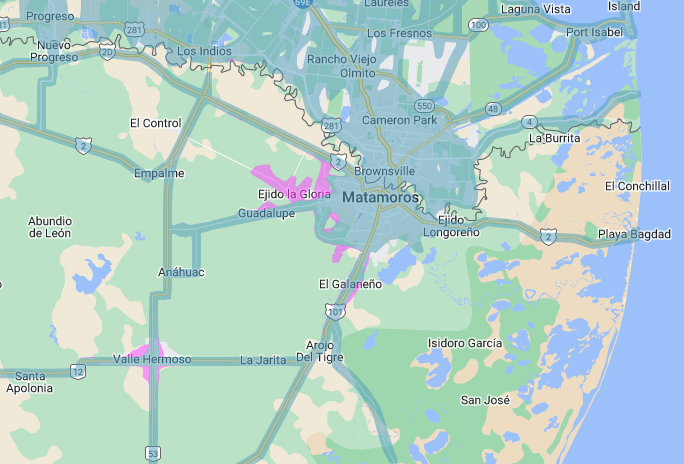 In Brazil the states of Mato Grosso and Rondônia keep getting new coverage. One road even reached the border with Bolivia.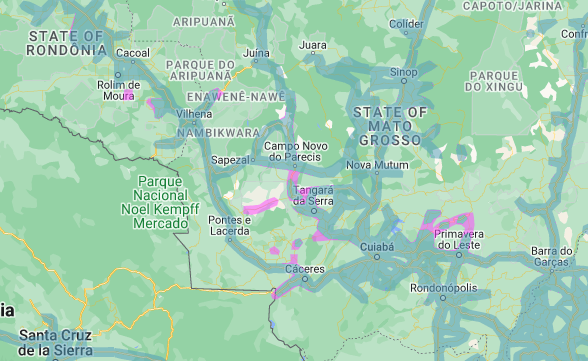 In South Africa new roads were added north of Pretoria. Most of them are close to the Kruger National Park in the east.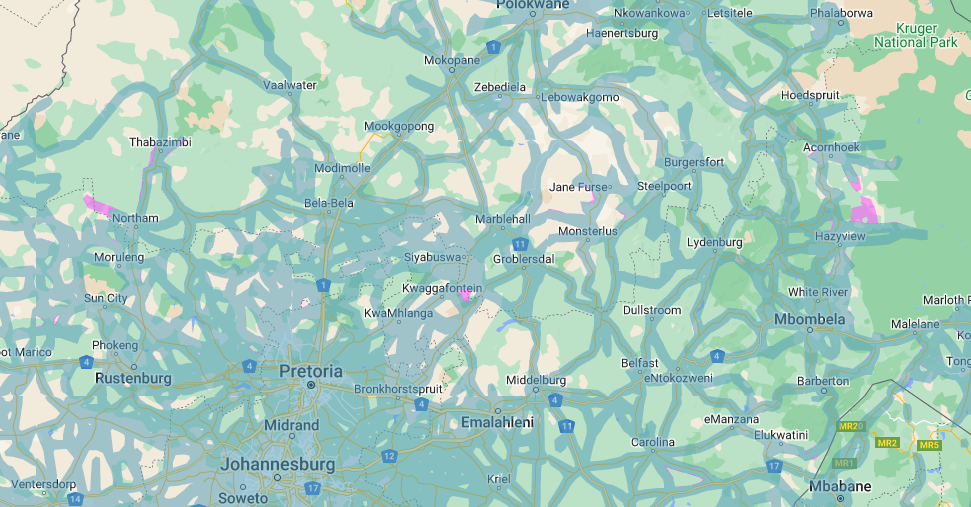 In Austria new roads were added, including mountainous roads in the Alps.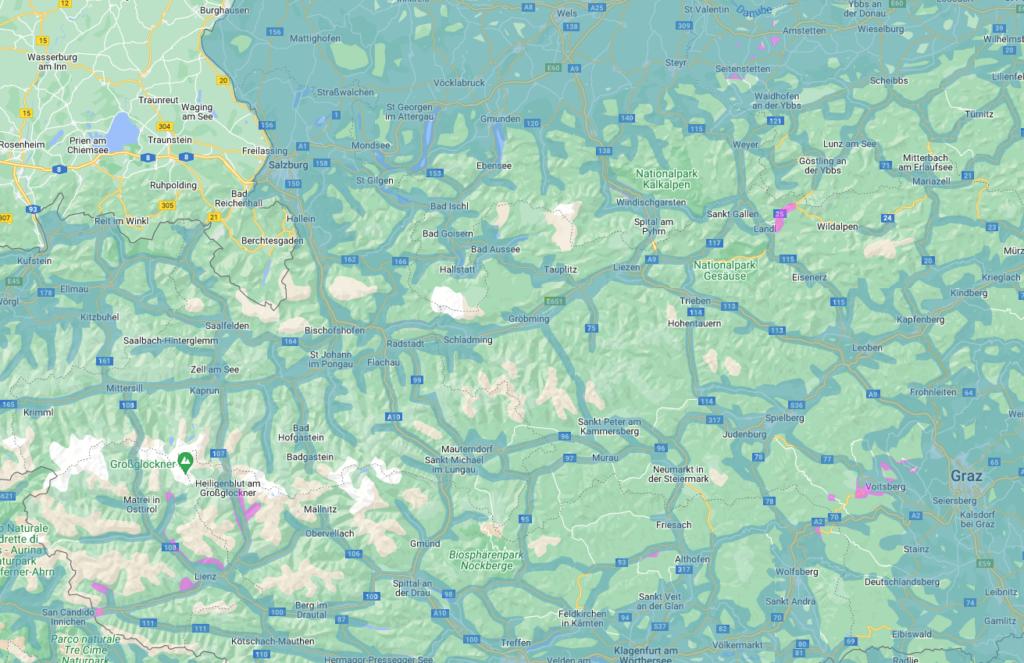 In Slovakia many new roads were added north of Bratislava.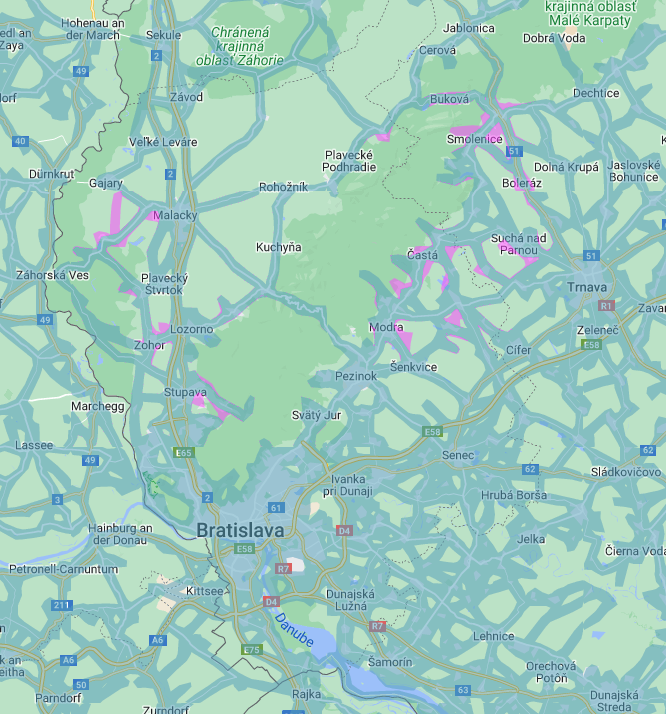 In northern Sweden some new roads were added as well.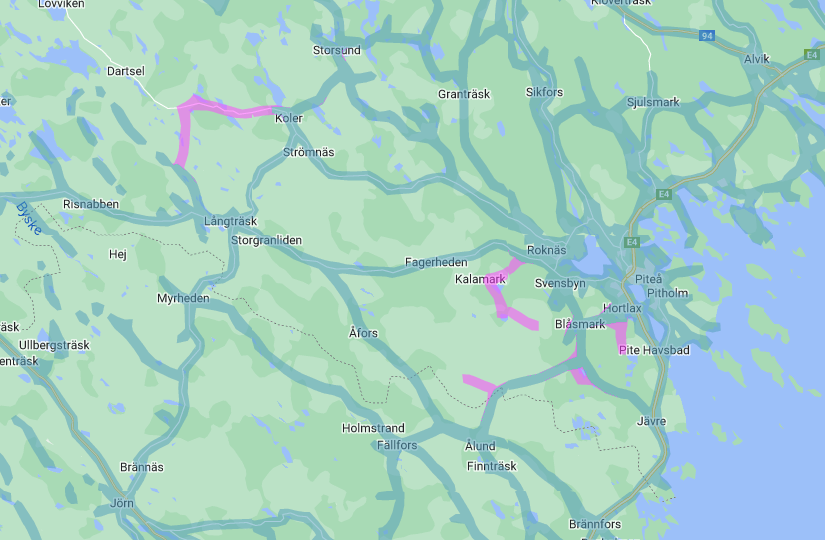 Turkey, like in the past weeks, keeps getting many new additions all over the country, ranging from the European part in the northwest to the Syrian border in the southeast.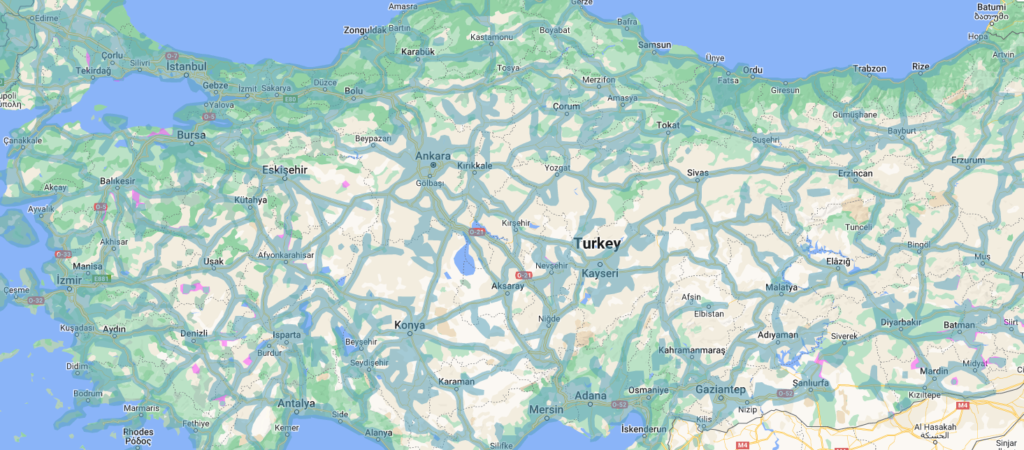 Sri Lanka got a new island added to Street View along with more roads and streets in the north.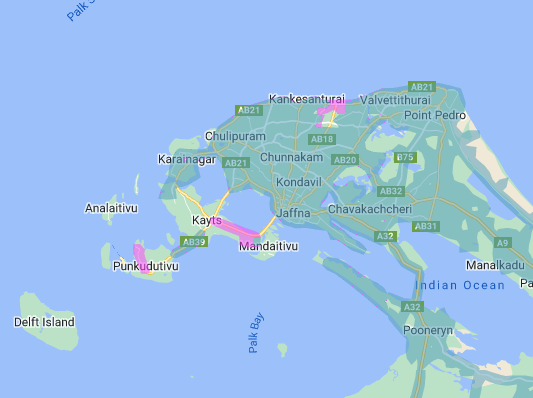 In the Philippines the island of Mindanao keeps receiving new roads and extended coverage on the eastern coast.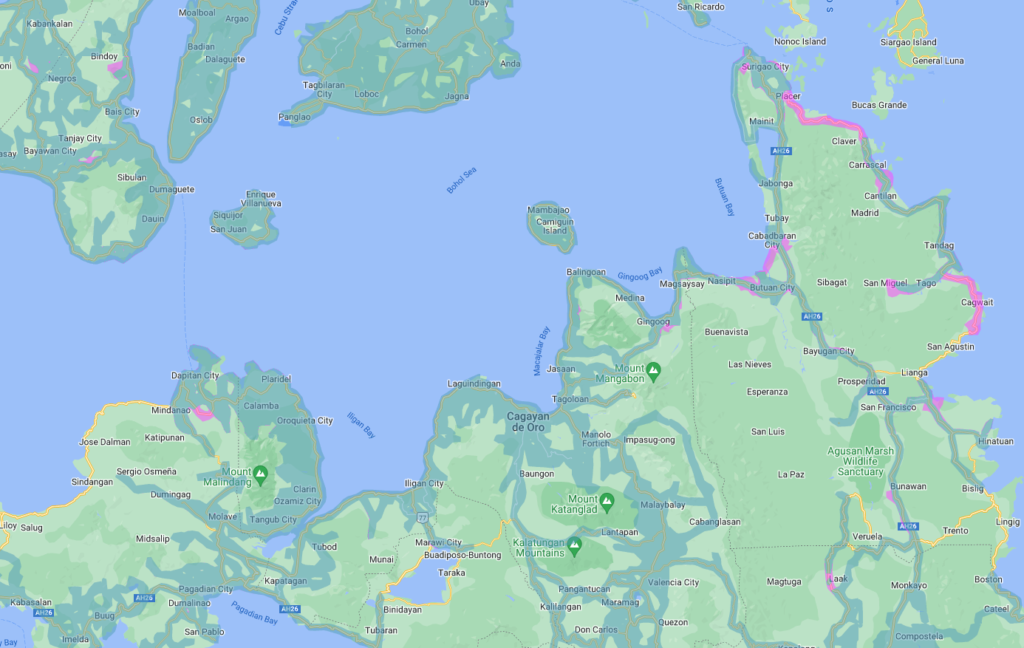 In Denmark many new roads were added in large parts of the country, completing the coverage in less dense areas.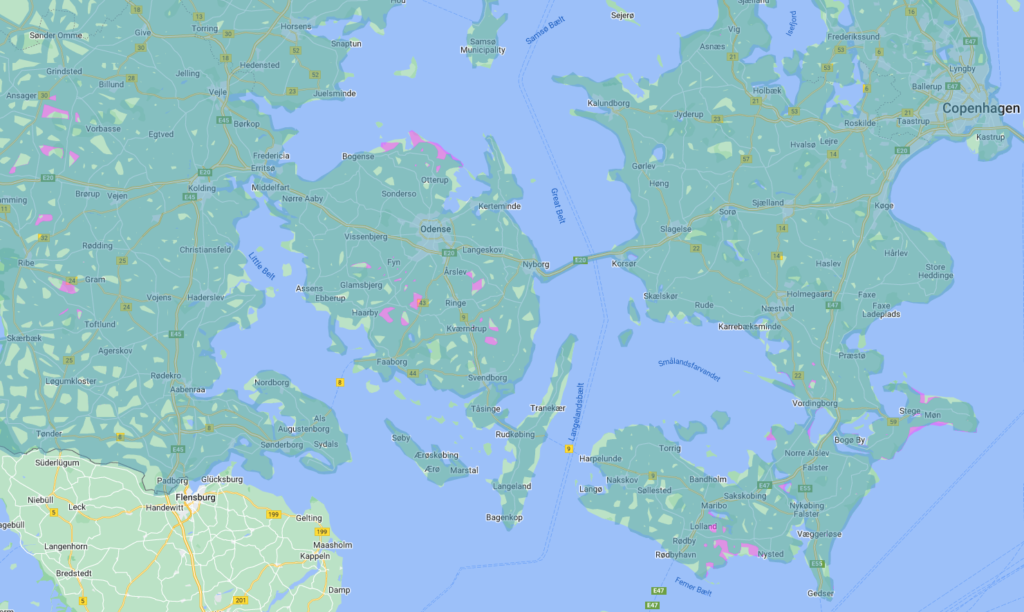 As usual many other countries got updates and new coverage:
| Country | Subdivisions |
| --- | --- |
| Argentina | Misiones, Santa Fe |
| Australia | Australian Capital Territory, New South Wales, Queensland, Tasmania |
| Austria | Carinthia, Lower Austria, Styria, Tyrol |
| Brazil | Alagoas, Bahia, Ceará, Espírito Santo, Mato Grosso, Paraíba, Piauí, Rio Grande do Norte, Rondônia, Santa Catarina |
| Bulgaria | Gabrovo, Pleven, Shumen, Smoljan |
| Canada | Alberta, Manitoba, Ontario, Québec, Saskatchewan, Yukon |
| Chile | Atacama, Bio Bio, Coquimbo, Maule, O'Higgins, Santiago Metropolitan Region, Valparaíso |
| Colombia | Magdalena |
| Czechia | Olomouc |
| Denmark | Central Denmark, Southern Denmark |
| France | Centre-Val de Loire, Grand Est, Nouvelle-Aquitaine, Occitanie |
| Hungary | Borsod-Abaúj-Zemplén, Fejér, Pest, Veszprém |
| India | Dadra and Nagar Haveli and Daman and Diu, Goa, Odisha, Punjab, Telangana |
| Indonesia | North Sumatra, South East Sulawesi, West Sumatra |
| Ireland | Clare, Cork, Galway, Limerick, Wexford |
| Italy | Emilia-Romagna, Piedmont, Veneto |
| Japan | Fukuoka, Gifu, Hyogo, Ishikawa, Kagoshima, Kumamoto, Kyoto, Miyazaki, Nagano, Nara, Oita, Saga, Saitama, Shizuoka, Tochigi, Yamagata, Yamanashi |
| Latvia | Ādaži, Olaine |
| Mexico | Aguascalientes, Campeche, Hidalgo, Jalisco, Mexico, Nuevo Leon, Oaxaca, Querétaro, San Luis Potosi, Sonora, Tabasco, Tamaulipas, Veracruz, Yucatan |
| Netherlands | Groningen, Utrecht |
| Norway | Innlandet, Trøndelag |
| Philippines | Bangsamoro Autonomous Region in Muslim Mindanao, Caraga, Central Luzon, Central Visayas, Davao, Eastern Visayas, Northern Mindanao, SOCCSKSARGEN, Western Visayas |
| Romania | Alba, Argeș, Brașov, Buzău, Călărași, Caraș-Severin, Cluj, Constanța, Covasna, Dâmbovița, Dolj, Ialomița, Olt, Prahova, Sălaj, Satu Mare, Sibiu |
| Slovakia | Bratislava, Trnava |
| Slovenia | Domžale, Jesenice, Kamnik, Kranj, Litija, Ljubljana, Radovljica, Škofja |
| South Africa | Eastern Cape, Gauteng, KwaZulu-Natal, Limpopo, Mpumalanga, Western Cape |
| Spain | Balearic Islands, Castile-La Mancha, Community of Madrid, Valencian Community |
| Sri Lanka | Northern Province |
| Sweden | Blekinge, Kronoberg, Norrbotten, Skåne, Södermanland, Varmland |
| Taiwan | Yilan, Yunlin |
| Turkey | Eskişehir, Kırklareli, Kütahya, Manisa, Uşak |
| United Kingdom | England, Northern Ireland, Wales |
| United States | Alabama, Arizona, Colorado, Florida, Idaho, Illinois, Kansas, Maryland, Massachusetts, Michigan, Nevada, New York, North Carolina, Oregon, Rhode Island, Texas, Virginia, Washington, Wisconsin |
Note: information is gathered from the community, assisted with tools, as Google do not provide any information: it may be incomplete but should be reliable.
Google Car Spotting
Last week Google Street View cameras were reported 50 times by people from 22 different countries.
| Country | Subdivision |
| --- | --- |
| Bangladesh | Chattogram (Chittagong) |
| Brazil | Bahia, Pará, Paraíba, Pernambuco, Rio Grande do Sul |
| France | France* |
| Germany | North Rhine-Westphalia |
| Indonesia | East Java, Jakarta and more* |
| Ireland | Dublin |
| Italy | Calabria |
| Japan | Hyogo and more* |
| Mexico | Baja California, Mexico, Querétaro, Tamaulipas |
| Netherlands | Netherlands* |
| New Zealand | Canterbury |
| Philippines | Davao |
| Poland | Łódź, Lower Silesian |
| Portugal | Portugal* |
| Slovakia | Slovakia* |
| South Africa | Gauteng |
| Spain | Canary Islands, Valencian Community |
| Switzerland | Vaud |
| Taiwan | Taiwan* |
| Thailand | Thailand* |
| United Kingdom | Scotland, Wales and more* |
| United States | Colorado, Florida, Kentucky, Maryland, New York, Ohio |
Note: information is gathered from social networks and news. Information may be not verified and may include reports older than a week (but never older than one month)