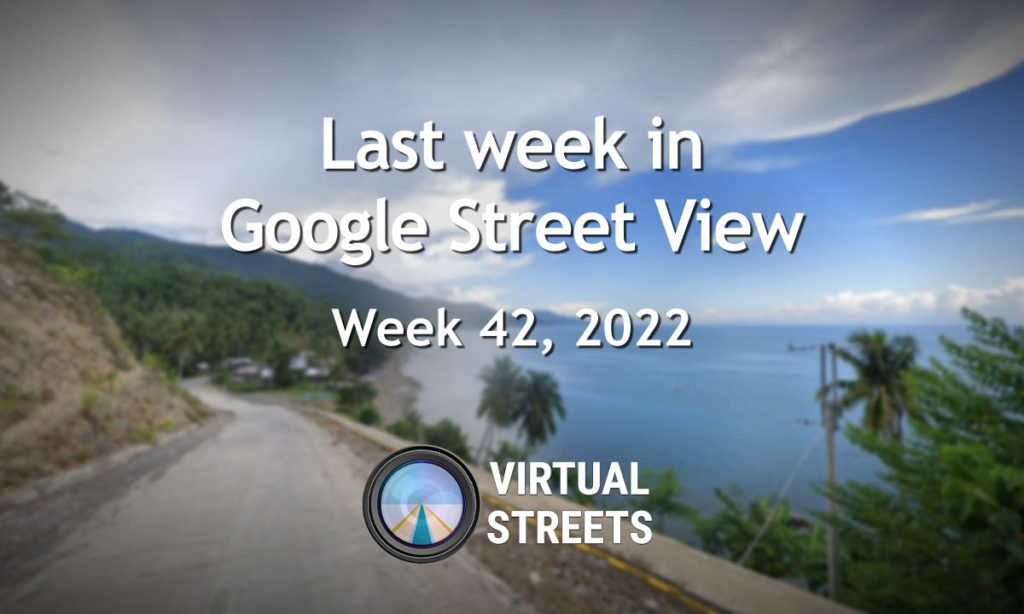 Main Events
October 2022 coverage is now available in Bulgaria, Czechia, India, Japan, Latvia, Luxembourg, Slovenia, Taiwan and Turkey
After Estonia, Latvia started to get its first 2022 coverage.
A car was spotted in Chattogram, in the southeast of Bangladesh. Decode Ltd, the local company in charge of imagery collection, resumed its work after the rainy season.
A short list update happened this week with Qatar's beginning of Street View capture being moved from September to October. If Google wants to release the coverage before the beginning of the football world cup, it must do it within the next 3 weeks.
Continuous Updates
Last week updates were found in 33 countries.
Latvia started getting 2022 coverage both from September and October. With Estonia also being updated since last month, this only lets Lithuania without continuous updates in the Baltics. Currently it is mostly updates but a few streets were also added in towns around Riga.
Turkey got many interesting additions, notably in areas very close to Syria. Some of the new coverage can be right next to the border. Some new roads were also added in the west between Balıkesir and Eskişehir.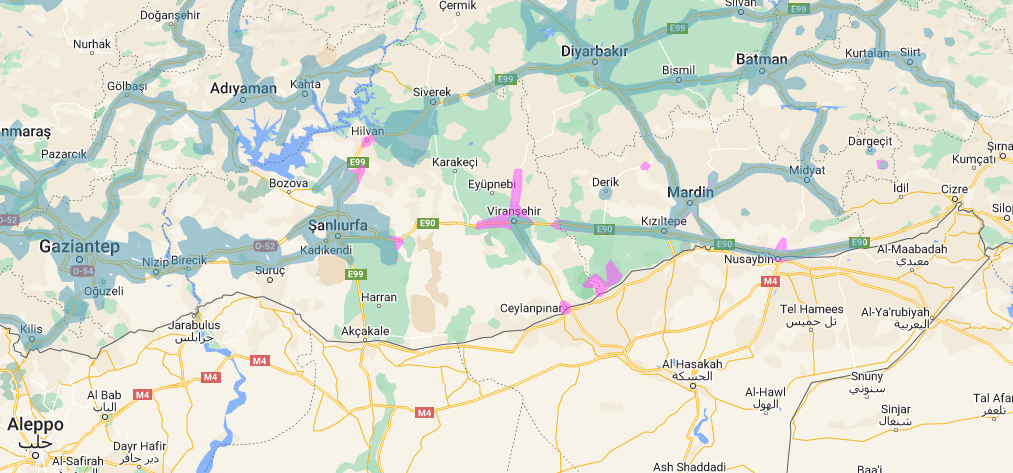 In Brazil the main focus seems to be in the state of Mato Grosso, with new roads being regularly added: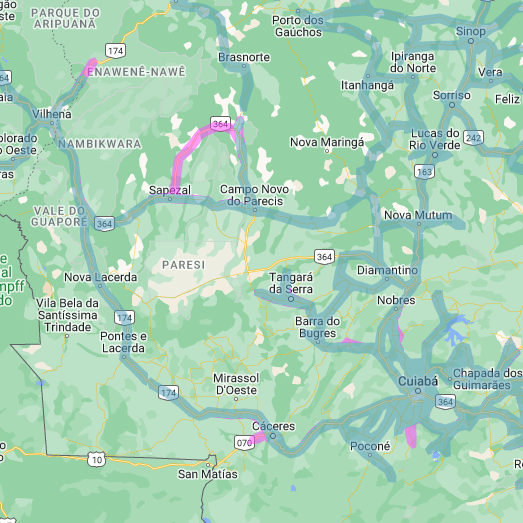 In Austria the gap in the middle of the country is finally getting filled with Street View. This was one of the very few remaining areas without any coverage at all.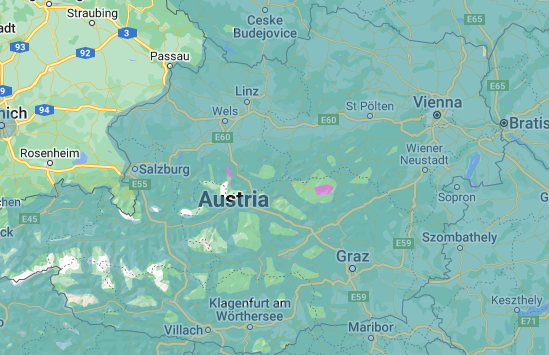 In Australia, some roads were added in Queensland: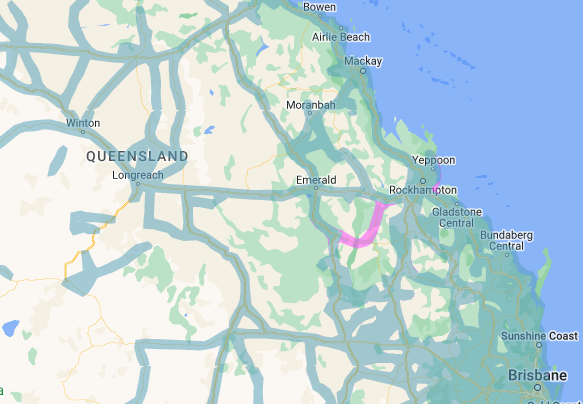 After a long wait the upper part of the US state of Michigan finally got some update. Some areas were not updated at all, sometimes with 14 years old coverage. And as usual more updates happened in many other countries:
| Country | Subdivision |
| --- | --- |
| Australia | New South Wales, Queensland, South Australia, Victoria, Western Australia |
| Austria | Carinthia, Lower Austria, Salzburg, Styria, Tyrol, Upper Austria, Vorarlberg |
| Brazil | Bahia, Goiás, Mato Grosso, Maranhão, Minas Gerais, Paraná, Rio de Janeiro, Rio Grande do Sul, São Paulo, Sergipe |
| Bulgaria | Sofia |
| Canada | Alberta, British Columbia, Northwest Territories, Nova Scotia, Ontario |
| Colombia | Antioquia, Atlantico, North Santander |
| Czechia | Central Bohemian, Hradec Králové, Moravian-Silesian, Pardubice, Plzeň, South Bohemian, South Moravian, Vysočina |
| Denmark | Zealand |
| Hong Kong | Hong Kong |
| Hungary | Bács-Kiskun, Hajdú-Bihar, Jász-Nagykun-Szolnok, Komárom-Esztergom, Nógrád, Tolna |
| India | Andhra Pradesh, Goa, Odisha |
| Ireland | Dublin, Kildare, Meath |
| Italy | Abruzzo, Apulia, Campania, Emilia-Romagna, Lazio, Marche, Piedmont, Sicily, Tuscany, Umbria, Veneto |
| Japan | Aichi, Akita, Hokkaido, Kanagawa, Mie, Niigata, Okinawa, Tokyo, Yamagata |
| Latvia | Jūrmala, Mārupe, Riga, Ropaži, Salaspils |
| Luxembourg | Capellen, Diekirch, Luxembourg |
| Mexico | Campeche, Morelos, San Luis Potosi, Yucatan |
| Netherlands | Gelderland, Limburg, North Brabant, Overijssel, South Holland |
| New Zealand | Nelson, Northland, Tasman |
| Norway | Trøndelag |
| Philippines | Caraga, Central Visayas, Northern Mindanao, Soccsksargen, Western Visayas, Zamboanga Peninsula |
| Portugal | Leiria, Lisbon |
| Romania | Bucharest, Buzău, Călărași, Cluj, Constanța, Hunedoara, Ialomița, Ilfov, Prahova, Sibiu, Vâlcea |
| Slovakia | Nitra, Trnava |
| Slovenia | Ljubljana |
| South Africa | Free State, Limpopo |
| Spain | Andalusia, Aragon, Cantabria, Castile and León |
| Sri Lanka | North Central, Northern, Uva |
| Sweden | Jonkoping, Skåne, Västra Götaland |
| Taiwan | Changhua, Hualien, Nantou, Taitung |
| Turkey | Mardin, Şanlıurfa |
| United Kingdom | England, Northern Ireland, Wales |
| United States | Colorado, Georgia, Idaho, Illinois, Indiana, Iowa, Kentucky, Michigan, Minnesota, Mississippi, Missouri, Nebraska, New Jersey, North Dakota, Ohio, Oregon, Pennsylvania, South Carolina, South Dakota, Tennessee, Wisconsin |
Note: information is gathered from the community, assisted with tools, as Google do not provide any information: it may be incomplete but should be reliable.
Google Car Spotting
Last week Google Street View cameras were reported 74 times by people from 20 different countries.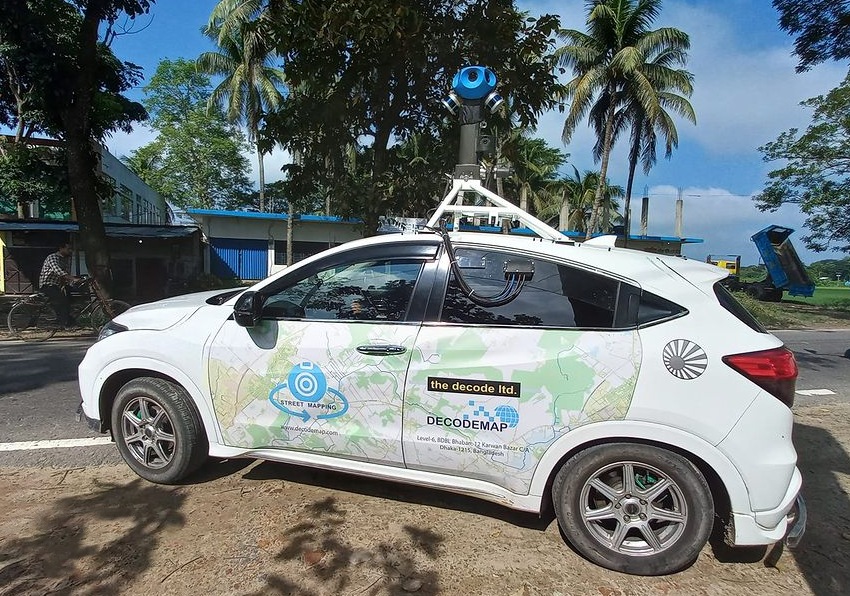 Cars are back on the roads in Bangladesh. After being spotted in Dhaka, they are now driving in the Chattogram (Chittagong) division. This will be an interesting area to explore on Street View with its mountainous landscape.
A car was also spotted in Mikonos, on one of the Greek islands. Most of those islands never got any update since their initial coverage was made. Unfortunately updates are still blocked in Greece and it is unknown when Google will start publishing them again.
| Country | Subdivisions |
| --- | --- |
| Argentina | San Juan, Santa Fe |
| Bangladesh | Chattogram (Chittagong) |
| Brazil | Pará, Paraíba, São Paulo, Rio Grande do Sul and more* |
| Colombia | Bolívar |
| Finland | Southwest Finland, Uusimaa |
| Greece | Decentralized Administration of the Aegean |
| Indonesia | East Java, Jambi and more* |
| Italy | Sardinia |
| Japan | Fukuoka, Hokkaido, Nara, Osaka, Tokyo, Yamagata and more* |
| Mexico | Michoacán, Nuevo León, San Luis Potosí, Sonora, Tamaulipas, Yucatán and more* |
| Philippines | Bicol, Metro Manila |
| Poland | Greater Poland and more* |
| Portugal | Portugal* |
| Romania | Bucharest, Caraș-Severin and more* |
| Slovenia | Laško |
| South Africa | Western Cape |
| Spain | Canary Islands, Valencian Community and more* |
| Thailand | Bangkok, Ubon Ratchathani and more* |
| United Kingdom | England |
| United States | Florida, Illinois, Maryland, Michigan, Missouri, Pennsylvania, Wisconsin and more* |
* the subdivision couldn't be identified
Note: information is gathered from social networks and news. Information may be not verified and may include reports older than a week (but never older than one month)