On the social network TikTok user hasan.naqvi posted a video of a truck with a gen 4 Google Trekker: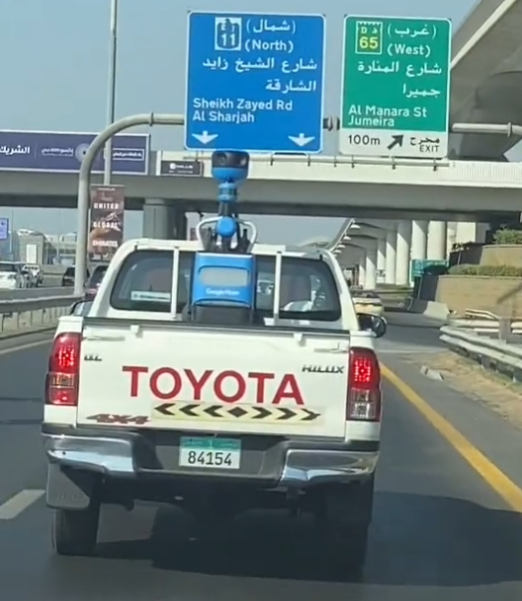 This is not the first time Dubai gets an update and the city being listed by Google makes it not surprising at all. Still, it was always done with regular cameras on cars. This time Google made the choice of using a Trekker, probably to lower the costs as it is cheaper to send a small Trekker than a complete camera setup.
As the Trekker uses the same cameras than the regular setup this will not change anything about the imagery quality. However, and this also applies to Trekkers seen in Senegal, Nigeria and Kenya, we do not know how well the truck will be masked. In the past with the gen 3 Trekker some parts of it were still visible, notably the bars that supported the camera. In the case of gen 4 Trekker, no bars go out but the camera itself seems to be quite low. We can hope Google will avoid the front of the truck being visible.
Since Switzerland and Japan (and now Sri Lanka) have low cameras and the cars correctly blurred out, it should be possible for Google to avoid the truck from being visible. For now we can only wait for the first pictures made with this kind of setup to be published.